Please don't bookmark or link to this page as the name may change without notice! Please link only to the Site Entry Page

HOLLAND is 98% water and only 3% land. At least, it seems that way. Those parts which are dry are flat. No, I mean really flat. Flatter, even, than, well, the Netherlands. The currency is the Dutch Phlegm and so is the language...
The Dutch (somewhat confusingly, the name given to people of both Holland and the Netherlands) are most famous for inventing sex some time during the last century - the so-called "Golden Age". Indeed, some 83% of the working population are still engaged in sex of one sort or another. The rest are married. Not necessarily to each other...
When not involved in sex (that ought to be enough "sex"'s to ensure thousands of hits from kids to bump up the ratings:-) the Dutch like nothing more than to ride their bicycles. They are very good at this and in its heyday bicycling was said to be even more popular than sex. Hardly surprising really when you consider it was the Dutch who gave us the cap...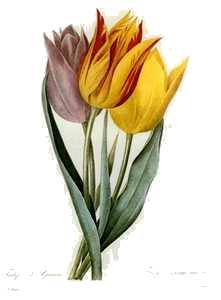 Considering that the country has less bumps than Cher's bottom after a particularly successful operation, Holland has consistently turned out riders capable of more than holding their own in the mountains. Riders like Rooks and Zoetemelk, despite their typically Dutch stature, could be counted on to be in at the death on the Alpine stages of the Tour.
Although British sponsored, the Raleigh trade team were pure Dutch magic, and dominated the pro racing scene in the late '70s and early '80s under their legendary directeur sportif Peter Post, himself an icon of Six Day racing. The Raleigh team included such great riders as Jan Raas, a prolific classic winner and Gerrie Knetemann. Holland (and the Netherlands) is still waiting for riders of their calibre to reappear...
Although it has the Tour of Holland, the size and terrain of the country mean that Dutch riders invariably have to travel to find success in tours. The south-eastern corner of the country - the area around Maastricht - has some hills and it is here that the Amstel Gold Race takes place each April. Although it was only first run off in 1966, the race established itself quickly as one of the classics and is a perennial part of the World Cup...
We will be getting rather more serious and writing more about the great Dutch riders in due course. If you would like to hear about future Dutch cycling features then Join Our Mailing List.
---
This page was last updated on 31 July 1998