Please don't bookmark or link to this page as the name may change without notice! Please link only to the Site Entry Page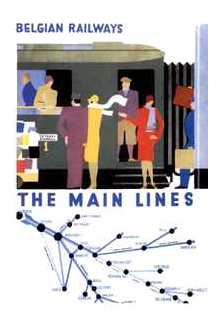 BELGIUM is known the world over for its cuisine with both frites and mayonnaise featuring heavily on any Belgian menu. Indeed, it has been said that if only they had found a way of combining chips, mayo and snails then it would be Belgian chefs dominating the culinary planet rather than French...
Less well known is the fact that Belgium requires drivers to undergo one of the toughest driving tests in the world. Not until he or she can overtake at 200kph approaching a 30kph limit, squeeze their vehicle into a space barely large enough for a dinky toy whilst holding a mobile phone with one hand and cuffing their children round the ear with the other will the Belgian novice driver be let loose on an unsuspecting, though somewhat suspicious, world. It was in 1924 that the major European countries agreed (in the Treaty of Trondheim) that Belgian number plates must have red lettering - early recognition of Belgian drivers' abilities...
There are even some Famous Belgians but you've probably never heard of most of them...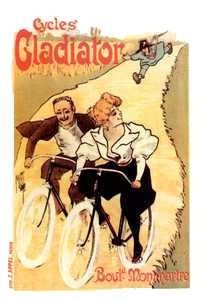 The home of the world's scrummiest chocoloates is also the home of the oldest classic on the racing calendar - Liège-Bastogne-Liège. The doyenne of races was first held in 1892 and over the years has produced some of the finest moments in cycle sport history. We hope our feature does it justice...
Belgium has produced a steady stream of top class riders throughout the sport's history, a surprising number of them with surnames beginning in "M". Strange, but true. Nothing strange about the greatest of them all - Eddy Merckx - who cast a giant shadow not only over his contemporaries but over the whole sport. And it's not as if he had no competition - Poulidor, Gimondi, de Vlaeminck and Hinault among others were around at some time during his career. How frustrating it must have been for an outstanding rider such as Roger de Vlaemick to live in that shadow, knowing that in another era he would have been hailed as one of, if not the greatest Belgian cyclist...
Find someone prepared to argue that Merckx was not the greatest racing cycling of all time and you've found yourself a volunteer helmet tester...
There have been other great Belgian cyclists, of course, and we will feature those too in time. Belgium is the centre of the spring classics and its sharp cobbled climbs and wet, windswept April countryside have always been a feature of the sport and we will be getting rather more serious and working hard to do this great cycling country justice. If you would like to know about future Belgian cycling features then Join Our Mailing List.


---
This page was last updated on 31 July 1998